You are here
Mayuge District Sanitation Week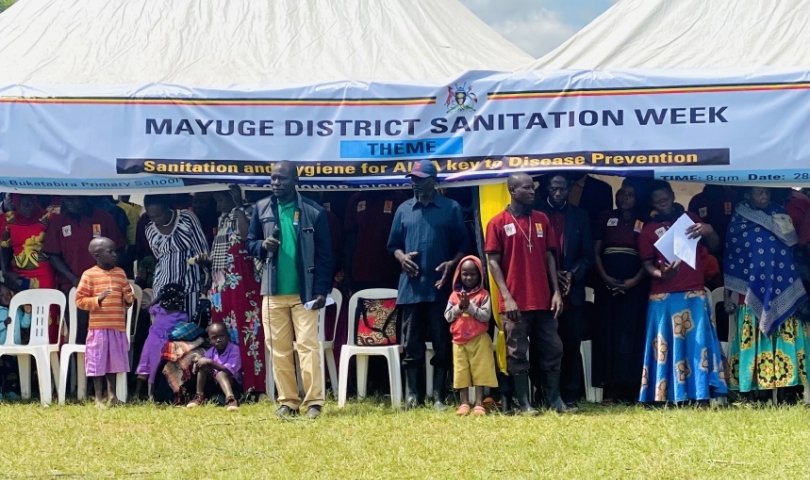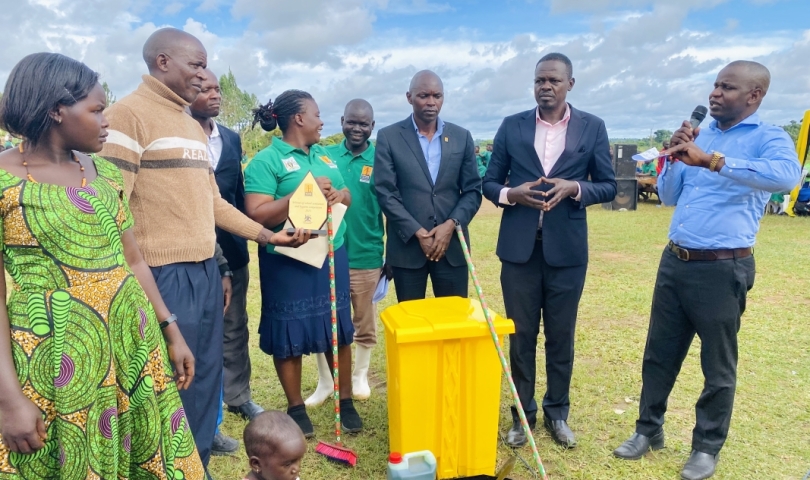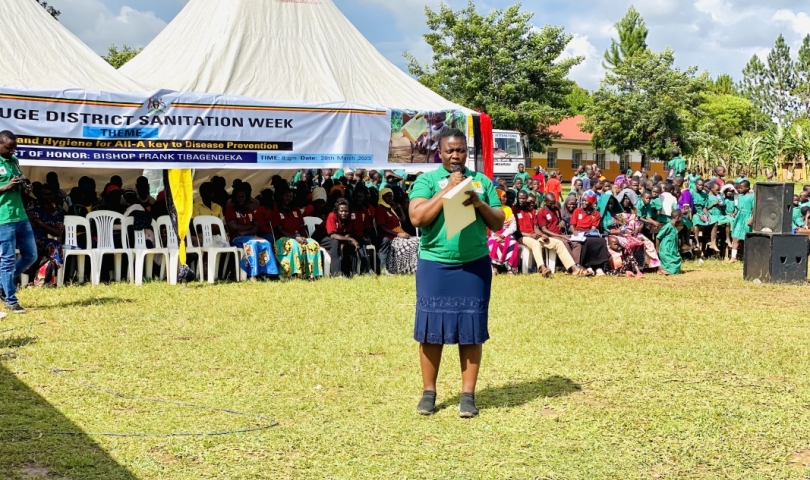 Mayuge District celebrates Sanitation Week
Mayuge district today 28/March.2023 in Partnership with Living Water International  celebrated Sanitation Week which was held at Bukatabira Primary School in Malongo Sub-County under the theme " Sanitation and Hygiene for all a key to Disease Prevention ".

Presiding over as the guest of honor Elijah Madoi the Resident District Commissioner said the families with hand washing facilities are still low and that most people do hand watering not washing because the later involves the use of soap and thorough cleaning which most people don't do. He added that proper sanitation and hygiene in our communities would help decongest health centers with are flooded as a result of poor hygiene.
The RDC also encouraged parents Educate their children because a home with learned people will always be different from that without, his emphasis was on parents safe guarding the girl child in order for them to stay in school, by providing them the necessary requirements so that they can't be lured into early marriages by these Boda Boda men because of a simple item like shoes which are now affordable.He further called upon local leaders to spearhead  sanitation and hygiene campaign in their communities in a bid to prevent Disease such as cholera, Diarrhea etc.

The RDC accompanied by the representative of the District chairperson Hon. Zijja David Who is also the District councilor for Malongo West, Commissioned and declared 24 villages in Malongo to be Open Defecation Free Villages and the best performing villages and households in hygiene and sanitation were awarded gifts that included Gumboots, jerrycans, Basins, Dustbins, Liquid soap, Bar-soap, Pangas,Slashers , Hoes,among others.